OSHA! Any lapse in safety training can cost your employees their lives, and OSHA citations can result in considerable fines. By understanding safety you can stay ahead of unsafe situations.  By becoming compliant with OSHA regulations, you can avoid costly fines. This thorough knowledge of compliance can be developed only by quality, in-depth training.  USSI sets high standards in safety training and is recognized nationwide for the ability to develop safety training programs.

OCCUPATIONAL REGULATORY & COMPLIANCE

  - Introduction to OSHA (2-hours)

  - Walking and Working Surfaces and Fall                Protection (1-hour)

  - Exit Routes, Emergency Action Plans, Fire          Prevention, and Fire Protection (1-hour)

  - Electrical (1-hour)

  - Personal Protective Equipment (1-hour)

  - Materials Handling (1/2-hour)

  - Fall Protection (1/2-hour)

  - Hazardous Materials (1/2-hour)

  - Lunch

  - Hazard Communication (1-hour) 

  - Safety and Health Program (1/2-hour)

  - Bloodborne Pathogens (1/2-hour)

  - MSDS (1/2-hour)

Lets get you up and running! Excellent course for the first time Safety Person. Learn where to start,  Book Keeping, Mandatory Safety Reporting, Safety Manuals, Safety Committees, Safety Meetings, Conducting Safety Analysis, Safety Training, and how to find Safety Regulations.

HEALTH, SAFETY & ENVIRONMENTAL INSTRUCTOR DEVELOPMENT 

Medic First Aid & American Safety & Health Institute Programs

877.877.5055     Five Powerful days of Training - Choose From Twelve Locations

FIVE DAY PASS $1200 

  - Introduction to OSHA (2-hours)

  - Falls (1.5-hours)

  - Lunch

  - Electrocution (1/2-hour)  

  - Tools - hand and power(1/2-hour)

  - Stairways & Ladders (1/2-hour)

  - Struct-by (e.g., falling objects, trucks, cranes,        other power industrial trucks) (1-hour) 

  - Caught-in or Between (e.g. trench hazards,          equipment)

    (1/2-hour)

  - Excavations (1/2-hour)

  - Material Handling (storage, use, and                     disposal) (1-hour)

  - Lunch

  - Health Hazards (1/2-hour)

  - Personal Protective and Lifesaving                      Equipment (1/2-hour)

  - Health, Safety and MSDS (1-Hour)

8-HOUR REFRESHER COURSE

This 8-hour course fulfills the requirement for hazardous waste workers engaged in remedial activities at hazardous waste sites described under OSHA Regulation 29 CFR 1910.120. It meets the refresher requirement for both the 24 and 40 health and safety training courses.

Participants will learn the OSHA requirements, how they affect companies and how to comply with the standards. This course is designed to give the tools and knowledge needed to return to work and teach forklift operators OSHA requirements.

Exposure Control Plan Workshop

OSHA 1910.1030

Using a step-by-step approach, this four-hour workshop will help you develop a Bloodborne Pathogens Exposure Control Plan. You will leave the class with your Exposure Control Plan in hand. This work-shop requires you to provide your own laptop. The target audience is the program administrator, manager, and Facilitator. You will also learn how to conduct Bloodborne Pathogens Training, as well as train others in your company to present this the program to their departments. 

This course covers OSHA requirements for maintaining and posting records of Occupational Illnesses and Injuries and reporting specifications to OSHA. Upon completion students will be able to identify OSHA requirements for recordkeeping, posting and reporting and to successfully complete OSHA Forms 300, 300A and 301 

_____________________________________________________________________

TWO PROGRAMS - 14 Courses in First Aid, CPR & AED, Bloodborne Pathogens, Child/Infant CPR, Emergency Oxygen and Pediatric programs (a total of 14 courses).

As the course progresses, participants are provided with the information, knowledge, skills and techniques needed to design, implement and present Health, Safety & Environmental training programs in their workplaces. The Instructor Trainer provides insight into the development of contemporary and up to date training programs utilizing the traditional classroom, Facilitator Led delivery methods as well as innovative delivery platforms such as blended learning, distance learning and peer to peer methodology. the many varied educational technologies are also explored.

At the conclusion of this course, candidates will be eligible to present classes and issue successful completion cards to their students/employees. Instructions on creating, operating and maintaining your Training Center are included.

 1:00-5:00   Hazard Communication (1910.501)

                    Instructor: Ken Richardson

This class covers the necessary elements for the participant to evaluate respiratory hazards present in the workplace. Using 29CFR1910.134 as a basis, this course reviews the OSHA expectations and requirements for an Employee Workplace Respiratory Program. Topics covered include:

- Assessment of the Workplace

- Requirements of a Written Plan

- Overview of the Device Selection                          Process

- Medical Questionnaires and Mask Fit                  Requirements

- Care, Maintenance and Replacement

  of Devices

Addresses OSHA 29 CFR 1910.1200

You will ensure that you and your workers know how to properly identify and label hazardous chemicals in this training program, Erase the mystery with the adoptions of GHS into the United States' procedure for hazardous communication, it is essential to train workers on the updated system of labeling and classification. Topics covered include:

- Hazardous chemicals in the workplaces 

- Container labels

- Safety data sheets

- Safety checklists

This 2-day classroom based, Master Trainer led Instructor Develop Course is upon materials provided by the Health & Safety Institute. It is designed to permit course participants to become eligible to register as Medic First Aid (MFA) Level 3 and American Safety & Health Institute (ASHI) Level 5 Instructors.

8:00-5:00   First Aid & CPR Trainer Course                             Continued to Level Three

                   Instructors:

                   Dan Rosenthal & Ken Richardson

8:00-12:00      Fall Protection (1926.501) and 

                        Training Requirements (1926.503)

                        Instructor: TBA

8:00-12:00    Lock/out-Tag/out  (1910.147)

                     Instructor: Dan Rosenthal

8:00-12:00   PPE and Life Saving Equipment                          Eye and Face Protection                                        (1926.102)

                    Instructor: TBA

1:00-5:00    Permit Required Confined Spaces                      (1910.146)

                    Instructor: TBA

8:00-12:00   General Industry  (Continued)

                    Instructor: Dan Rosenthal

8:00-5:00   First Aid & CPR / AED 

                  INSTRUCTOR Development Course                       Level One  and Level Five

                   Instructor: Dan Rosenthal 

1:00-5:00   Recordkeeping for OSHA &                                   Regulatory Compliance (1910.134)

                   Instructor: Dan Rosenthol

8:00-12:00   Summit Training Source

                     & Training Techniques

                     Facilitator / Instructor:

                     Ken Richardson

 1:00-5:00   Bloodborne Pathogen

                   INSTRUCTOR COURSE &                            Exposure Control Workshop

                    Instructor: Ken Richardson

 7:00-8:00   Registration, Welcome to Safety

 8:00-5:00   10-Hour General Industry

                    Instructor: Dan Rosenthal

 8:00 & 10:00   FREE SEMINAR

                        Start-Up Business Opportunity

                        Presentation by: Ken Richardson

 8:00-5:00   8 Hour HAZWOPER Refresher

                   Instructor: TBA

1:00-5:00   Safety for the Beginner                                       Program Development

                   (Prerequisite)

                   Recordkeeping on Tuesday

                   Instructor: Ken Richardson

8:00-10:00   Forklift Training 3-Year Renewal                              (1910.178)

8:00-5:00   FORKLIFT INSTRUCTOR COURSE

                   Instructor: Ken Richardson

1:00-5:00   Respiratory Protection

                   Instructor: Dan Rosenthal

7:00-8:00   Registration, Welcome to Safety

 7:00-8:00   Registration, Welcome to Safety

7:00-8:00   Registration, Welcome to Safety

7:00-8:00   Registration, Welcome to Safety

1:00-5:00   SUBJECT OPEN 

                   Instructor: TBA

8:00-12:00  First Aid-CPR-AED

                    Instructor: Ken Richardson

8:00-12:00   SUBJECT OPEN

                    Instructor: TBA

DO YOU HAVE WHAT IT TAKES 

Start your Own Health, Safety and Environmental Training Business.  No previous business experience is required, and business operation cost is substantially lower than many other start-ups.  In addition, you will enjoy working in a professional environment. 

This is the ideal business for an individual, couple, or a team of employees. Work from home, small office, or set up a training center location.

There has never been a better time than now to become a independent Health and Safety Training Center. Each training center can be customized to individual needs. Health and Safety Training is our only business. 

LIMITED SEATING  

In this class you will learn what safety programs are needed for compliance, how to present and conduct safety training and new techniques. Programs that will make you shine. Laptop helpful but not necessary.

Instructor Certificate Issued

FIRST AID-CPR-AED

​This is a combined adult CPR, AED, and First Aid training program designed specifically for the occupational first aid provider. This extremely flexible program will help employers meet OSHA and other federal and state regulatory requirements for training employees how to respond and care for medical emergencies at work. Class topics includes:

- Primary Assessment & Shock

- Recovery Position

- Cardiopulmonary Resuscitation (CPR)

- Automated External Defibrillator (AED)

- Choking

- Control of ​Bleeding

- Secondary Assessments

Confined Space Entry

Permit Required 

This thorough review of the typical scenarios that rescue workers may encounter is presented with live action footage. Your rescue team and emergency response personal learn best safety practices and proven procedures to recover injured or incapacitated workers.

Real experiences are used to train workers on the hazards of working in a confined space and the importance of following proper entry procedures. Your workers will learn:

This program includes:

• Rescue pre-planning and training 

• Proper use of safety and rescue equipment

• Hazards of permit-required spaces

• Definition of a confined space

• Proper entry procedures including permits, monitoring, and PPE

• Associated hazards and responsibilities

LockOut/TagOut: Affected Employees

Addresses OSHA 29 CFR 1910.147

With the latest up-to-date information on Lockout/Tagout, this program provides employees with information on how to reduce injuries caused by improper procedures while working with machines. This program is ideal for all affected employees and includes training on:

Comply with OSHA training requirements while motivating workers to recognize the potential hazards of stored energy and follow established safety procedures to reduce energy release accidents in your plant.

• Importance of lockout/tagout

• Responsibilities of affected personnel

• Overview of lockout/tagout procedures

• What is an authorized employee

• Preparing for lockout

• Best safety practices

• Additional procedures

• De-energizing and restoring equipment to service

• Additional Safety measures

• Working as a group 

• Lock out/Tagout

• Finding all energy sources 

Instructor Certificate Issued

2-Year Certification Issued

Thursday                                                   Friday

​National Programs / 2-Year Instructor Certificate Issued

 FORKLIFT &

 POWERED INDUSTRIAL TRUCKS

1:00-5:00   SUBJECT OPEN

                   Instructor: TBA

Receive OSHA 10 Hour Card

Receive OSHA 10 Hour Card



Receive OSHA 10 Hour Card

Receive OSHA 10 Hour Card

New Orleans

OCT 25-29 2021

Albuquerque

June 13-17 2022

Las Vegas

April 11-15 2022

Oklahoma City

August 15-19 2022

Salt Lake City

July 18-22 2022

 8:00-5:00   10-Hour Construction

                    Instructor: TBA

8:00-12:00   Costruction  (Continued)

                    Instructor: TBA

1:00-5:00     SUBJECT OPEN

                    Instructor: TBA

Taking Control

Address OSHA 29 CFR 1910.23, 1910.66, 1910.67, 1910.132,1926.501, and 1926.502

Using several different types of fall arrest equipment in worksites across the country creates an awareness and respect for the potential hazard with your employees. Eliminate fall incidents from occurring at your facility, keep your worker safe and protected from falls. Fall protection such as fall arrest systems, fall restraint systems, guardrails, safety nets, covers, and warning line systems provide effective protection when used properly:

• Anchor Points

• Full body harness

• Rope grabs 

• Lanyards

• Lifelines

• Fall hazards

• Inspection of equipment

• Fall arrest components

• Systems use & maintenance

OSHA 10-HOUR GENERAL INDUSTRY

FIRST AID, CPR, AED, PLUS MORE

OSHA 10-HOUR CONSTRUCTION 

OSHA 10-HOUR (CONSTRUCTON)

COURSE DESCRIPTIONS & PRICING LISTED BELOW - SIGN UP FOR  INDIVIDUAL CLASSES OR THE WHOLE WEEK AND SAVE 

US Safety Institute 

Regulatory & Compliance

US Safety Institute 

Regulatory & Compliance

US Safety Institute 

Regulatory & Compliance

THANK YOU FOR ENROLLING IN SAFETY WEEK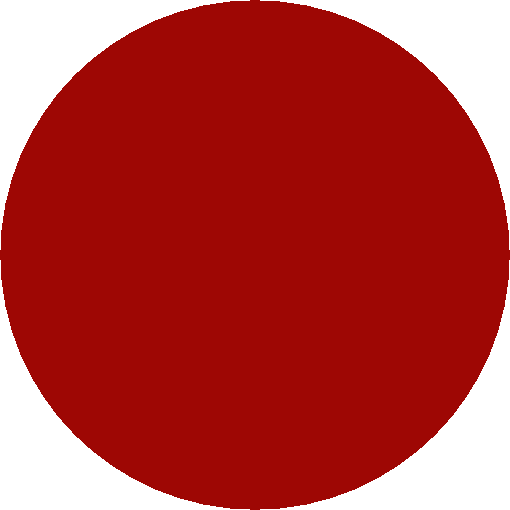 LUNCH PROVIDED 12:00-1:00